"Avoiding 5 Common Mistakes That Could Cost You Your Business"
Webinar Details:
LIVE: Thursday June 25
Time: 11:00 a.m. – 12:00 p.m. CDT
Can You Confidently Answer These Questions?
Will your Cyber Insurance pay out if you suffer an attack or data loss?
What is the true hourly cost of network downtime and how long will it take you to recover from a data breach?
Do you have the information needed to make rational decisions regarding your computer network?
Are you compliant with all government regulations and deadlines regarding protected data and can you prove it?
Is your network properly backed up and protected? Are you sure?
Who Should Attend?
Practice Owners, Managers, and C-Level executives who are concerned about: lost or stolen devices, privacy of confidential information, employment litigation introduced when employees use personal devices to access company data and State and Federal laws that carry heavy fines for lost or stolen data. This is of particular importance for those organizations that handle ANY sensitive data such as medical records (or serve clients who have medical records), credit card and financial information,  or who simply want to avoid having their bank account wiped out due to a cyber-attack.
During This Webinar You'll Discover:
The scary risks of losing your biggest client to a data breach
Simple oversights that could nullify your Cyber Insurance
How to easily survive a government audit
Your obligation to protect sensitive data and the penalties for a mistake
How to avoid paying a ransom while protecting your data
Why 60% of businesses that suffer a cyber attack are bankrupt within a year – and how to avoid it
The #1 security threat to your business that anti-virus, firewalls, and other security protocols are defenseless to.
Register By Completing The Form Below: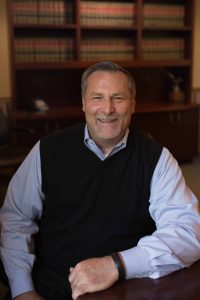 Mark Greene is a co-founder of Stryker Networks with over 35 years of IT service and support experience. Mark is a recognized expert witness in Computer Forensics with a background in Criminal Justice from the University of Illinois. He has helped hundreds of companies protect against and recover from cyber attacks and data breaches.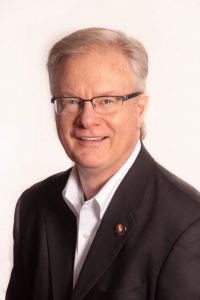 Randy Wub's role as client success for cybersecurity and compliance is supported by his professional career over the past 30+ years in business solutions, including risk management, loss prevention and efficiency. He has served business owners in insurance & financial services, commercial credit management and energy demand.
Important! We hate spam as much (or more!) than you and promise to NEVER rent, share, or abuse your e-mail address and contact information in any way.